OECD Lecture Series: "Noda Cabinet's Economic Strategies and Asian Regional Economic Integration", Dr. Randall Jones, Japan and Korea Desk Head, OECD
2011.10.07
lecturer: Dr. Randall Jones(Head of Japan/ Korea Desk,OECD)

Dr. Randall S. Jones has been Head of the Japan/Korea Desk of the OECD Economics Department since 2002.
During his 22 years at the OECD, he has helped write eleven Economic Surveys of Japan and twelve Economic Surveys of Korea and, in addition to working on several European countries. He has published extensively while at the OECD, including works on economic and financial restructuring in Asia.
Prior to joining the OECD, he worked as a staff economist at the US Council of Economic Advisers, as Senior Economist at the Japan Economic Institute and at the US State Department.
Mr. Jones holds a PhD from the University of Michigan.
Time and Date:13:00-14:30, Friday, October 7
Venue:710 room, 19 Bldg. Waseda University
English(No translation)
No pre-registration
Admission Fee: Free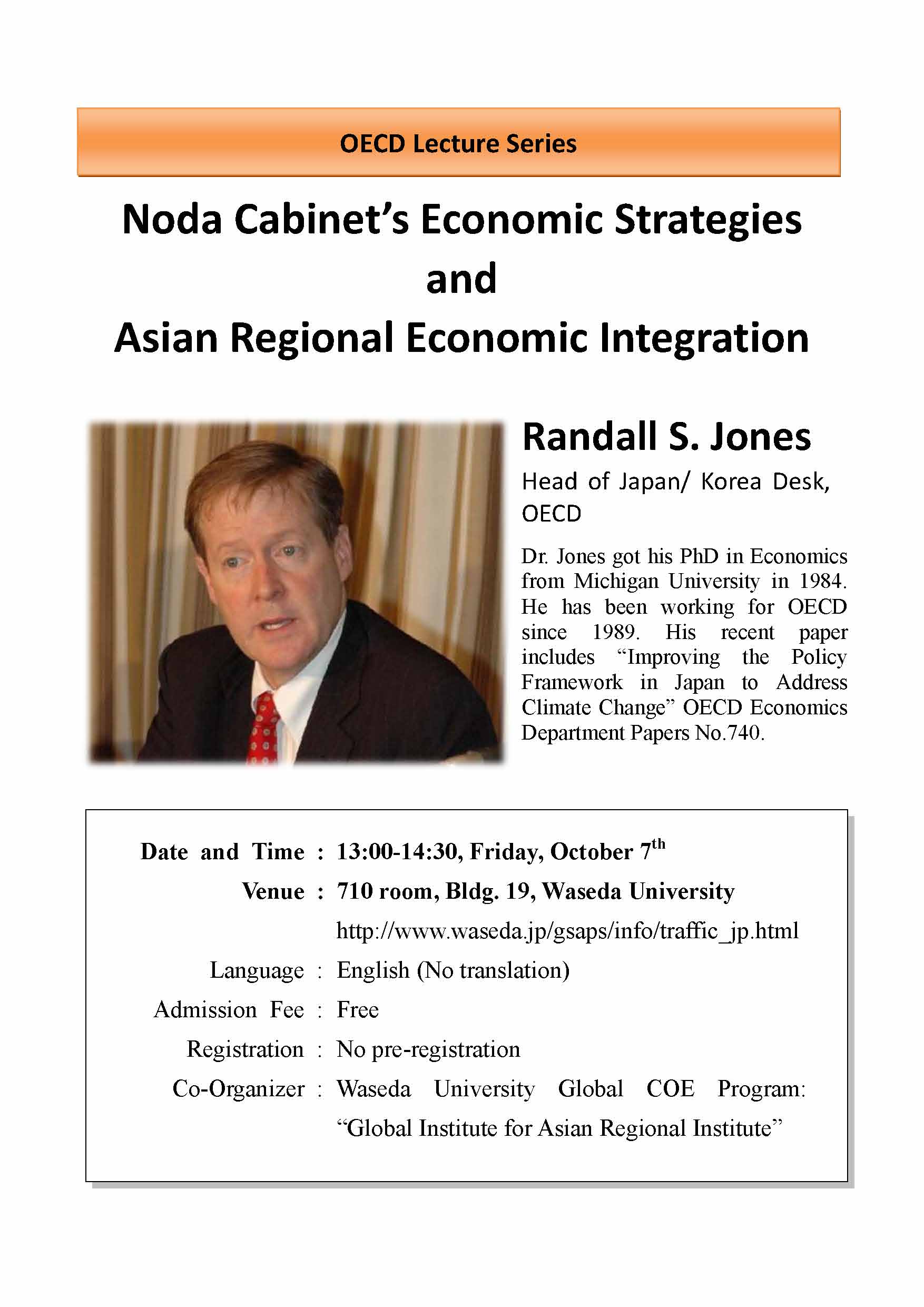 poster[128KB]

Photo etc