GIARI "Human Rights Governance" Seminar/WIAP "Development & Human Rights" Seminar: "New Media & Human Rights: Challenges to Electoral Democracy in Southeast Asia" by Dr. James Gomez (Feb. 1, 2011)
2011.01.17
New Media & Human Rights: Challenges to Electoral Democracy in Southeast Asia
Speaker: Dr. James Gomez (Deputy Associate Dean, [Int'l]Head of Public Relations School of Applied Media & Social Sciences, Monash University[Victoria, Australia])
Date: February 1 (Tuesday), 2011
Time: 16:30-18:00 (no registration required)
Venue: Room 711, Building 19, Waseda Univ. (http://www.waseda.jp/gsaps/info/traffic_en.html)
Facilitator: Yasushi KATSUMA, Professor, Waseda Univ.
Organized by: GIARI Research Group "Human Rights Governance in Asia"/ WIAPS Research Group "Development and Human Rights"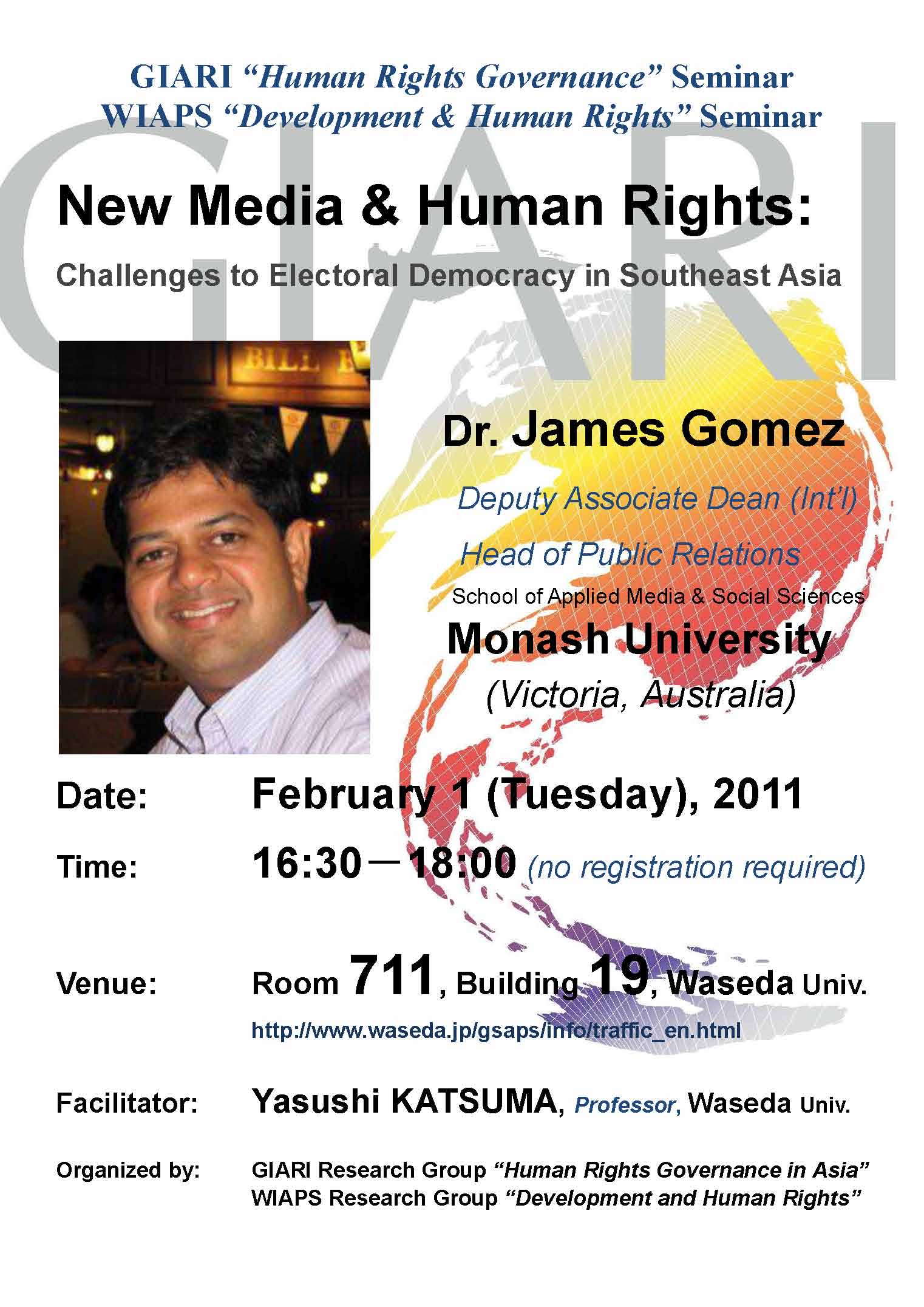 poster[337KB]

Photo